Tokyo
How the Wrong Man was Saved
One of the most Christian movies is The Wrong Man.
The Wrong Man is a 1956 American docudrama filmdirected by Alfred Hitchcock and starring Henry Fonda andVera Miles.[1][2] The film was drawn from the true story of an innocent man charged with a crime, as described in the book, The True Story of Christopher Emmanuel Balestreroby Maxwell Anderson,[3][4] and in the magazine article, "A Case of Identity" (Life magazine, June 29, 1953) by Herbert Brean.[5]
It was one of the few Hitchcock films based on a true story and whose plot closely followed the real-life events.
The Wrong Man had a notable effect on two significant directors: it prompted Jean-Luc Godard's longest piece of written criticism, and affected Martin Scorsese's Taxi Driver.[6]
...He is immediately recognized by the clerical workers in the store as the man who had twice held up the insurance office. They inform the police, and he is taken to the 110th Precinct by detectives...
https://en.wikipedia.org/wiki/The_Wrong_Man
While the man who was wrongly identified with a thief but was temporarily bailed out was suffering in his home, a picture of Christ Jesus hung on the wall of his home was zoomed up on the screen.
On the face of Christ Jesus exposed was the real perpetrator who was at the time committing another crime only to be captured by a clerk and the owner of the shop he entered for robbery. Consequently, the wrong man was freed from the suspect.
It is unclear whether a picture of Christ Jesus was in reality hung in the wrong man's home, though this film is based on a real incident.
Anyway, you had better have faith enough to hang a picture of Christ Jesus in case.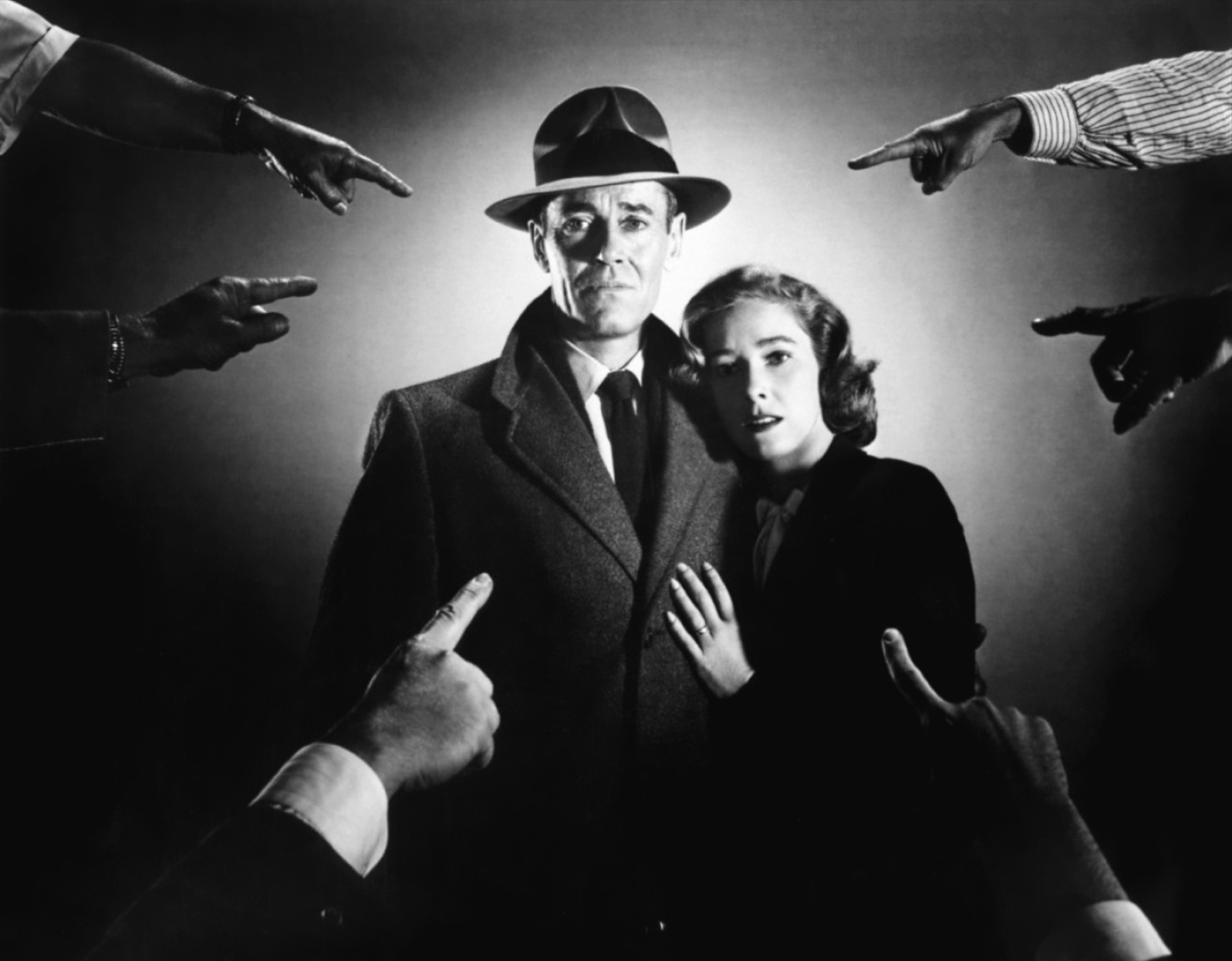 http://www.doctormacro.com/Movie%20Summaries/W/Wrong%20Man,%20The%20(1956).htm


**** **** ****



Act 8:5 Then Philip went down to the city of Samaria, and preached Christ unto them.
Act 8:6 And the people with one accord gave heed unto those things which Philip spake, hearing and seeing the miracles which he did.